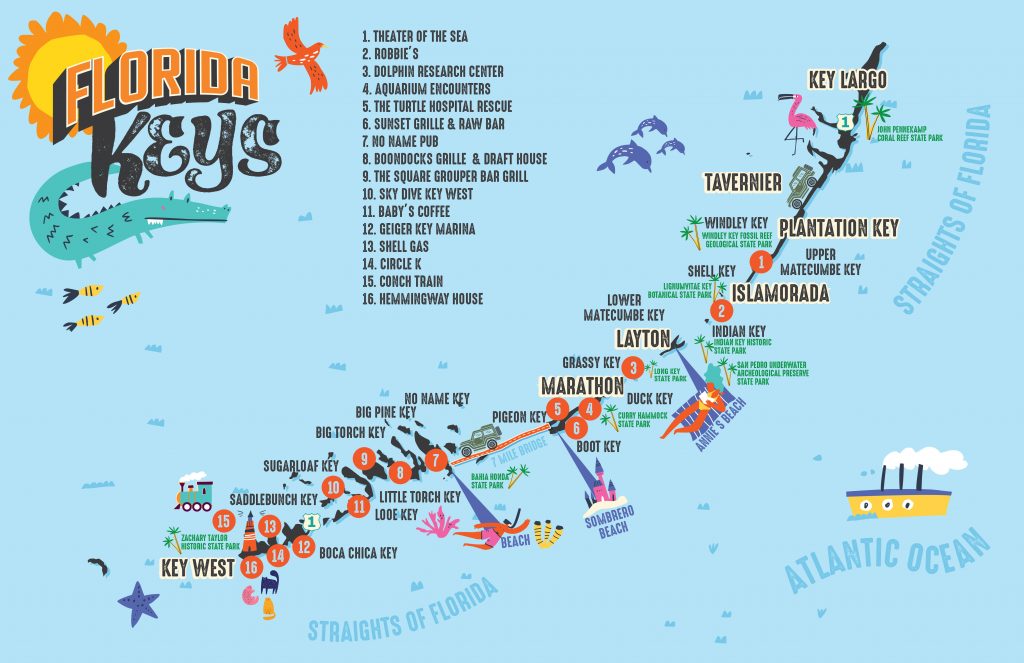 We want to be part of your adventure…
Theater of the Sea - Theater of the Sea, established in 1946, is a marine mammal park located in the Village of Islamorada, Florida, United States, one of the most important tourist attractions in the Florida Keys. Visitors can swim with Atlantic bottlenose dolphins, California sea lions, sting rays and nurse sharks. You can also find short cruises and bottomless boat rides. This park engages in ecological conservation programs, including the first artificial flipper transplant on a sea turtle.


Robbie's - Home of the world-famous tarpon feeding! At Robbie's you can discover the most exciting things about visiting the Florida Keys, from hand-feeding massive tarpons, water sports to handcrafted souvenirs at our fun, local shops. This is a great place to enjoy a delicious seafood and sip one of our signature cocktails, local draft beer, or our famous loaded Trailer Trash Bloody Mary on the waterfront deck and enjoy the show of the tarpon feeding frenzy!


Dolphin Research Center - The Dolphin Research Center (DRC) is a Dolphinarium on Grassy Key, Florida. The 90,000-square-foot (8,400 m2) series of saltwater lagoons is home to several dolphins and California sea lions. Moreover, in addition to the general admission price, guests can pay more to interact with dolphins in the water. DRC also has an "Ultimate Trainer for the Day" program where guests can shadow trainers and a "Researcher Experience" where they can shadow the DRC research team. Other guest experiences can include painting with a dolphin or providing enrichment


Aquarium Encounters - The Aquarium Encounters is marine life facility with diving, snorkeling & feeding activities, plus touch tanks, tours & a cafe. They also work close with other aquariums as they established a learning & conservation center in their marine park's home located in Marathon, Florida Keys.


The Turtle Hospital Rescue - One of the most important sea turtle rescue & rehabilitation center in the keys, offering guided public tours & a gift shop.


Sunset Grille and Raw Bar - Informal seaside bistro specializing in seafood-focused dishes such as dolphin & sushi. Sunset Grille & Raw Bar opened for business in Marathon, Florida on February 12, 2010. Blessed with the very best location in perhaps all of Florida for enjoying the glorious sunsets and expansive views of the Historic 7 Mile Bridge.


No name Pub - No name pub can be described as one of the grooviest tavern in the Florida Keys with dishes up to eclectic pizzas & other home-style fare such as chili in a rustic setting. No Name Pub has been awarded top scores for food and service in the ZAGAT Survey's Casual Dining category for many years running.


Boondocks grille and draft house - A mini-golf course & pet-friendly patio flank this casual, tropical-themed pub with a big menu. The "Largest Tiki Bar in the Keys" delivers great food and entertainment for every member of your family right down to your pet. Boondocks' modern facilities, spotless kitchen, cold prep room and pet friendly patio can cater to parties of any size.


The Square Grouper bar grill - Bright, easygoing spot specializing in American mains & seafood, like fish tacos, plus cocktails. The Square Grouper Bar and Grill is located at MM 22.5 Oceanside on Cudjoe Key, Florida. One of the Florida Keys most popular destinations for unforgettable fresh & local seafood, with an emphasis on consistency and quality.


Sky Dive Key West - Delight in the adventure, enjoy a 15 minute sightseeing tour over the beautiful Florida Keys. a breathtaking 5 minute ride once the parachute opens!


Baby's Coffee - This is the Southernmost Coffee Roasters in America® since 1991. All 100% Arabica Coffee. Whole Bean or Ground. Visit their Key West store, located in the famous Florida's famous Duval Street.


Geiger Key MARINA - One of the Key's most popular restaurants with a great view. Named one of the oldest fish camps in the Keys.


Shell Gas - The southernmost Shell station also famous for its Cuban coffee


Circle K - Circle K at 1075 Duval St, Key West, FL, US is a convenience store offering a wide variety of products for people on the go. If you are looking for a great cup of coffee, a cold beverage, a Polar Pop cup or a frosted drink they are a great place to visit.