Why Rent a Jeep Wrangler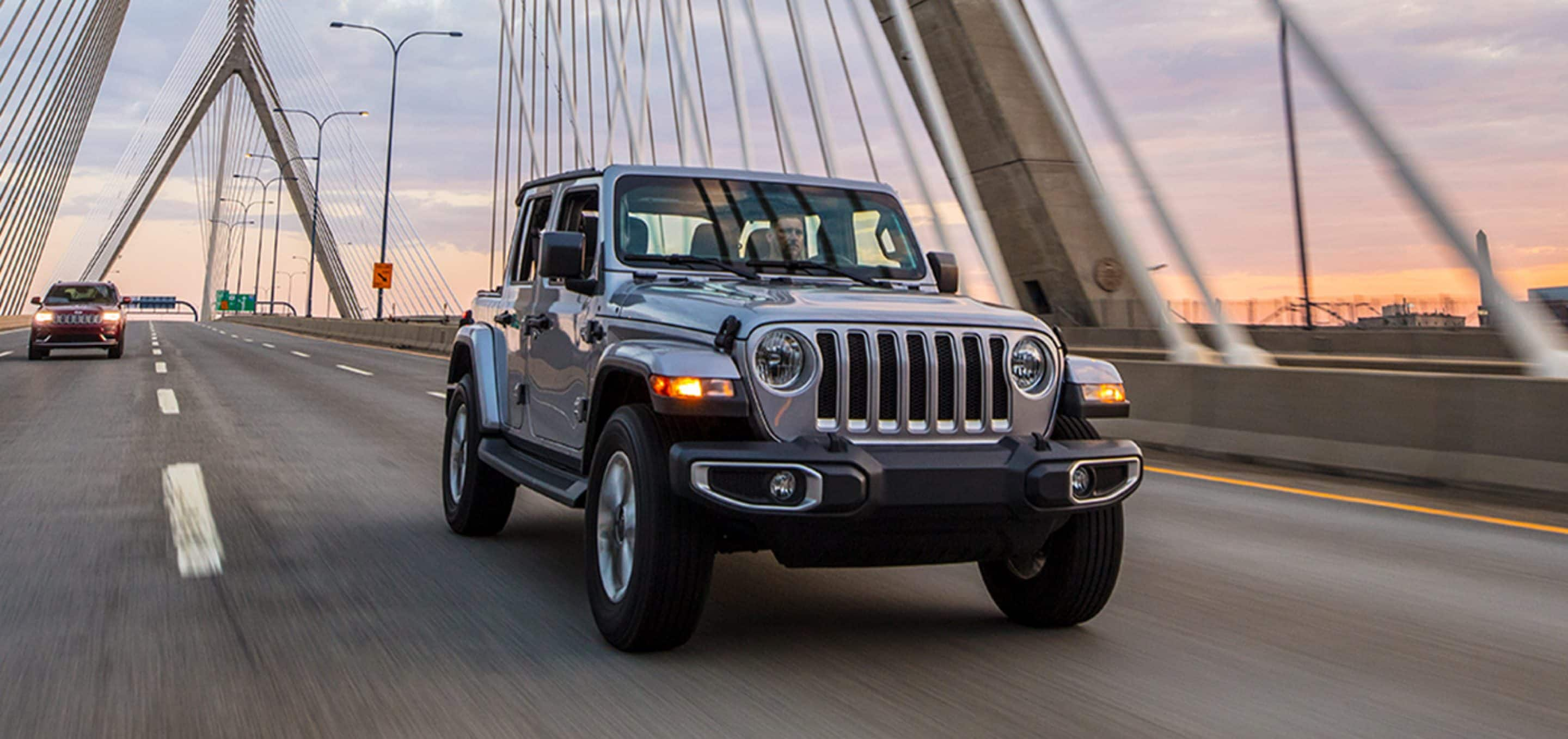 Why Rent a Jeep Wrangler
Rent yours today at Key West Jeep Rentals
The Jeep Wrangler is an iconic vehicle. Over the last several years, several improvements have been made to the Wrangler regarding its tech, engine options, and off-road capabilities that make it the go-to vehicle for those with a sense of adventure. In 2021, the Wrangler looks to continue to dominate the competition with several powerful engine options and a ride quality that's as smooth as silk. This year, the Wrangler comes with the 4xe, a turbocharged four-cylinder that adds hybrid elements that create a massive 375 horsepower and 25-miles of all-electric range. If that's not enough power for you, there is the V8 engine that's in the Rubicon 392 and comes with a pavement-pounding 470 horsepower. On top of that, four available trim levels are packed to the brim with technology and luxury features. Why rent a Jeep Wrangler from us? Continue reading down below to find out more!

The Jeep Wrangler's Power
When you get a Jeep vehicle, usually the first question is, how powerful is it? In the case of the 2021 Wrangler, the answer is it's mighty! All trims come standard with a 3.6-liter V6 engine that pumps out an astounding 285 horsepower and 260 lb-ft of torque. This engine comes with an eTorque system which improves the fuel economy and the engine stop-start system. You can pair this engine with either a six-speed manual or an eight-speed automatic transmission. If you want another option, a turbocharged 2.0-liter four-cylinder gets you 270 horsepower and 295 lb-ft of torque. If you get a four-door version of the Wrangler, you have the option of a turbocharged 3.0-liter V6 that comes with 260 horsepower and an astounding 442 lb-ft of torque. These engines pair exclusively with the eight-speed automatic transmission. New to the Wrangler's lineup this year is an epic V8 engine which is a 6.4-liter V8 that comes with an incredible 470 horsepower and 470 lb-ft of torque. Then there is the Wrangler 4xe which is a hybrid engine that takes the turbocharged four-cylinder and adds hybrid elements to deliver a massive 375 horsepower and 25-miles of all-electric range.

Standard 3.6-liter V6 Engine
Optional V8 Engine
Optional Hybrid Engine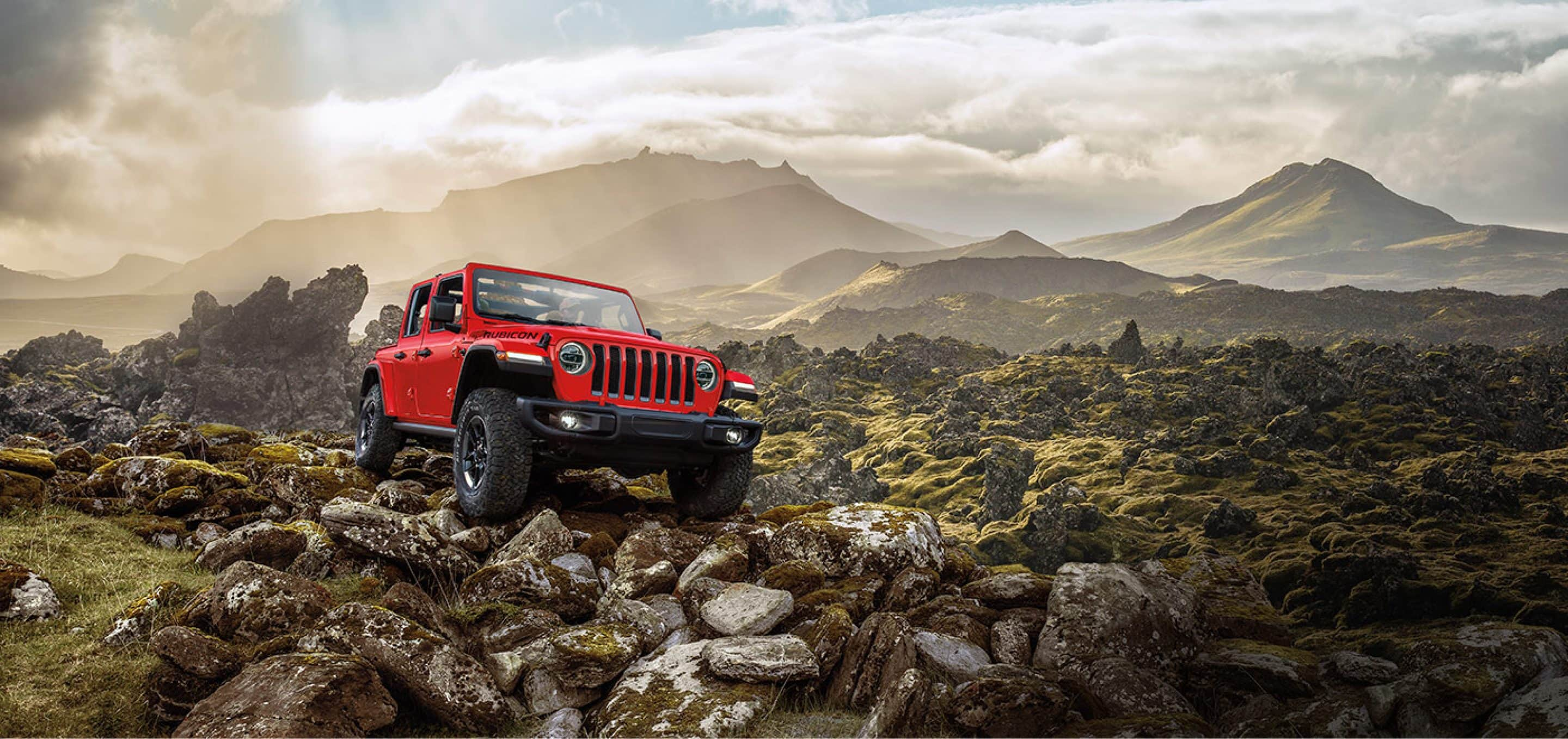 The Wrangler's Tech, Luxury, and Off-Road Features
With four impressive trim levels, the Jeep Wrangler is the pack leader in terms of technology and comfort features. On the first trims, you will be treated to some wonderful features such as 17-inch wheels, a 5-inch touchscreen, all-weather floor mats, air conditioning, a leather-wrapped steering wheel, and tinted windows. Several luxury and tech items are available, including a full-time four-wheel-drive, a body-colored grille with chrome inserts, body-colored fender flairs, and a 7-inch touchscreen with Apple CarPlay and Android Auto. Suppose you're planning on doing any off-roading while you're in the Florida Keys. In that case, the Jeep Wrangler is perfect for that as the base trim comes with a limited-slip rear differential, four-wheel disk breaks, skid plates, tow hooks, 17-inch wheels with 33-inch off-road tires, 4:1 low-range gearing, electronic locking front and rear differentials, rock rails, and an electronic disconnecting front stabilizer bar. You can do anything and go anywhere with the Jeep Wrangler!

17-Inch Wheels
Available Full-Time Four-Wheel-Drive
Rock Rails
5-Inch Touchscreen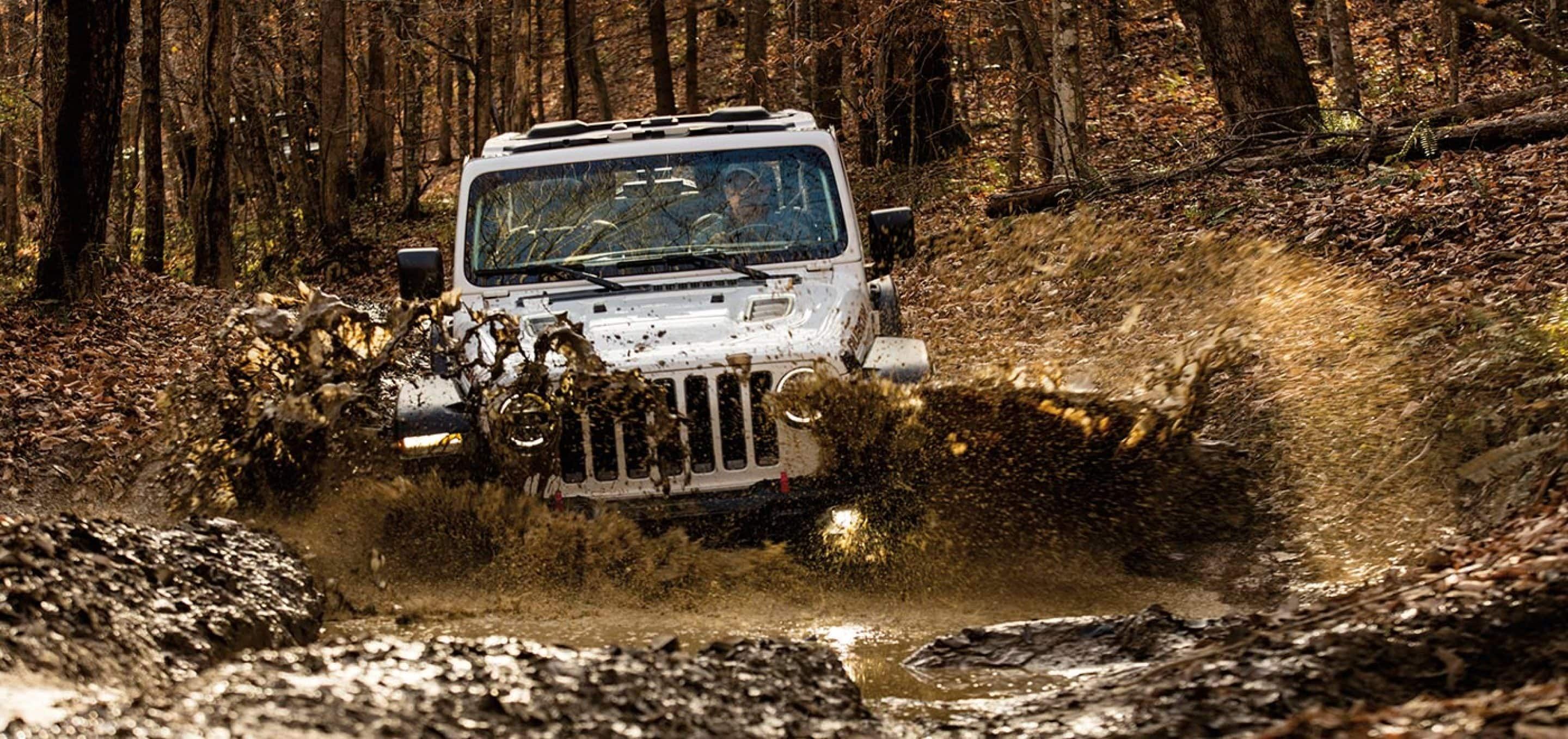 Experience the Open-Air and Night Driving
No matter what trim of the Jeep Wrangler you go with, you can experience tremendous open-air freedom thanks to the Sky One-Touch Power Top, which can be folded down to experience the warmth of the Florida sun. This can be combined with a fold-down windshield and removable doors for even more freedom. If you want to stroll around the Keys at night, which we highly recommend, you will be seen with the Premium LED Lighting Group, which gets you. Reflector Headlamps, Fog Lamps, and Daytime Running Lamps are all designed for impressive visibility and supreme style. There are even vibrant taillamps that alert you to drivers that are approaching from the rear.

Sky One-Touch Power Top
Fold-Down Windshield
Premium LED Lighting Group
Removable Doors and Roof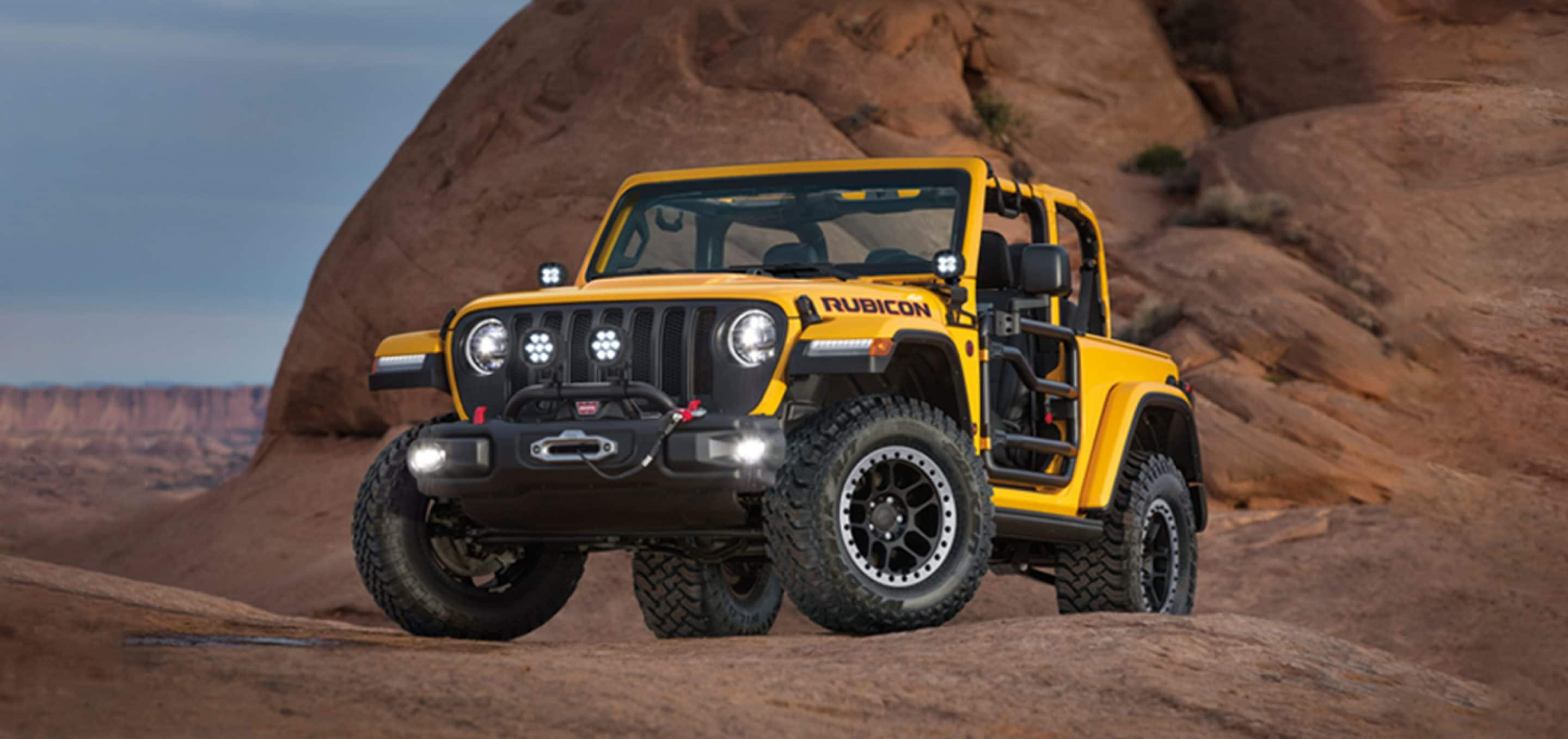 Rent the Jeep Wrangler here at Key West Jeep Rentals
By now, it should be clear why the Jeep Wrangler should lead the top of your rental list. It comes with solid engine options, tons of advanced technology, and a soft top so you can feel all the open-air freedom of the Florida Keys. Now that you know what vehicle to rent, you need to know where. Well, rest assured, you can rent the Wrangler right here at Key West Jeep Rentals! At Key West Jeep Rentals, you can reserve your Wrangler right here on our website. Whether you want to cruise in style or are just looking for an adventure, your Jeep will always be fully equipped and ready for exploration. Our Jeep's have been taken care of properly by our certified technicians and have been updated on all the features. We can't wait to get you behind the wheel of the Jeep Wrangler here at Key West Jeep Rentals!